Aikon F7 3030 V2 Flight Controller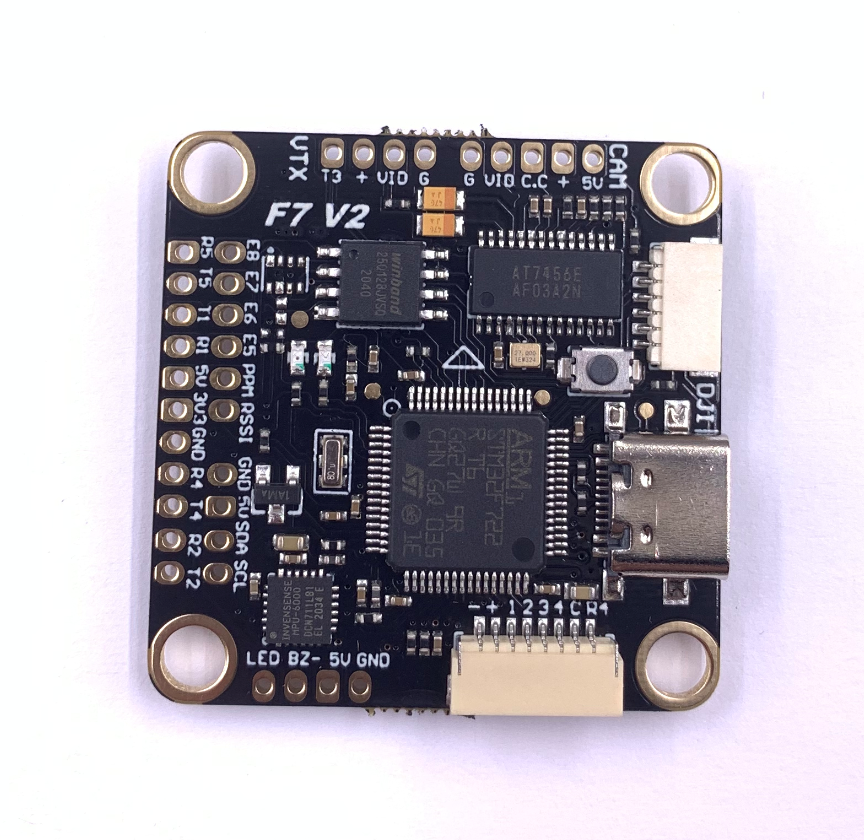 Aikon F7 3030 V2 Flight Controller
The Aikon flight controller is a new generation flight controller designed specifically to work with our Aikon 4-in-1 ESCs. We've packed all the greatest features into one seamless flight experience.
What makes the Aikon F7 amazing?
216mhz F7 processor
7 Software invertible hardware UARTS
Onboard OSD and blackbox
Software controlled VTX power switch (assigned to USER1 mode by default)
LED and buzzer outputs (LED input doubles as PPM)
Quick connection cable for 4-in-1 ESCs
Quick connection cable for DJI HD system
On-board high overhead voltage regulators rated up to 6S (50v peak to handle voltage spikes)
10v 1.5A voltage regulator for DJI HD system
USB Type C connector for easy programming.
Aikon F7 3030 V2 specifications
| | |
| --- | --- |
| Battery | 2-6s |
| Mount Holes | 30.5*30.5mm |
| Firmware | Betaflight AIKONF7 Target |
| MCU | STM32F722 |
| IMU | MPU6000 (interrupt pin connected) |
| Blackbox | SPI 16MB |
| Weight | 12g |