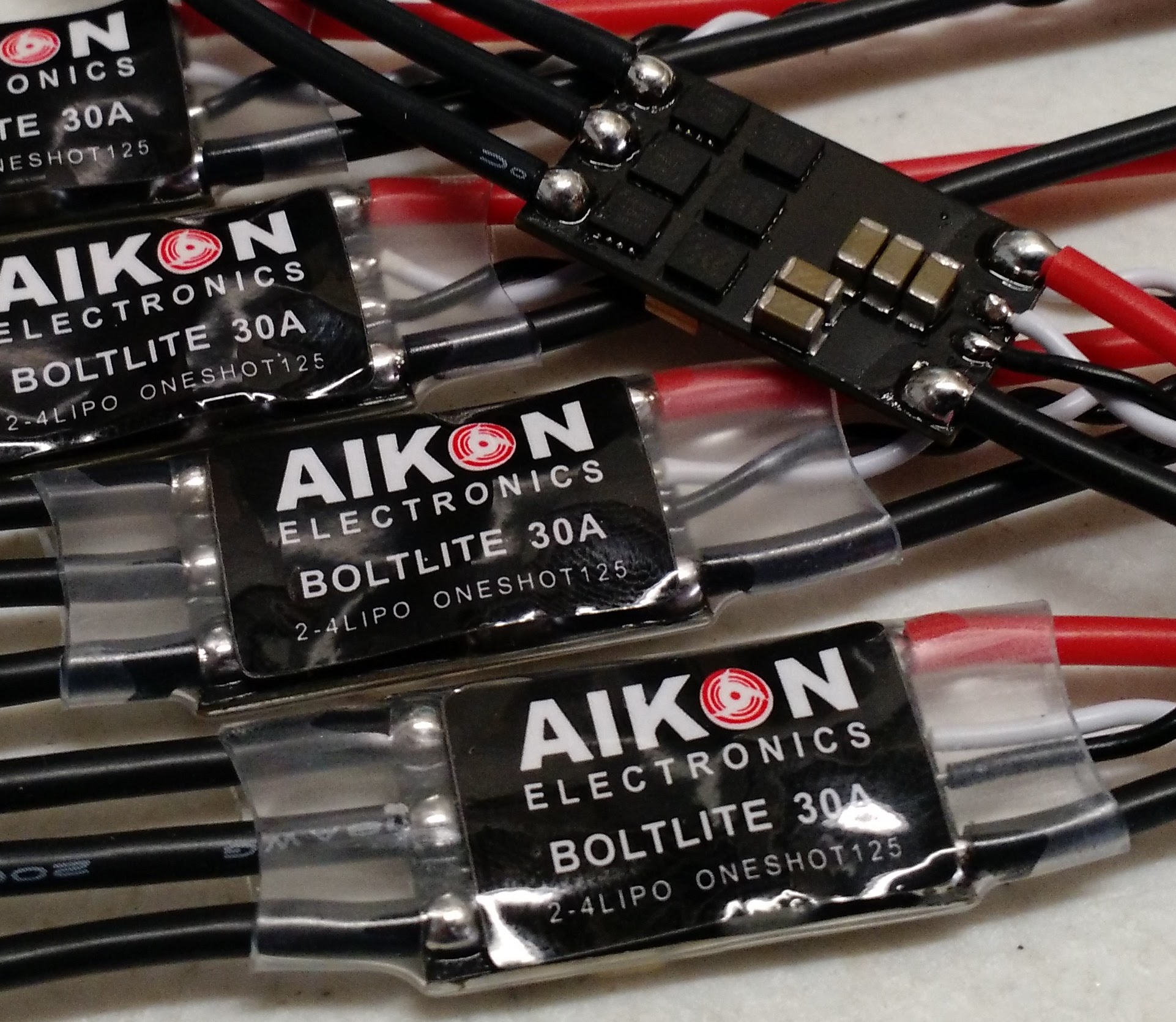 Aikon BoltLite 30A
The Aikon BoltLite 30A is a blazing fast ESC that uses the popular SiLabs F390 MCU at 48mhz, making it one of the fastest BLHeli based ESCs on the market.
The BoltLite 30A features:
Blazing fast 48mhz F390 MCU
BLHeli support for rapid settings adjustment and a unmatched compatibility.
Higher quality MOSFETs with extremely low internal resistance
Three exceptionally fast dedicated MOSFET drivers
Extra capacitance to help remove EMF spikes and keep the rest of your equipment safe.
More Details